Theatre of Whimsy
Playfully quaint and fancifully fun
Unknown to most, there is a secret world of highly skilled performers travelling around the world and competing on stage. These performances illuminate and amaze audiences with new and strange experiences as they compete for fame and glory from their peers.
For the first time ever, The Theatre of Whimsy offered an exclusive sneak peek into the silly world of performance art. Future shows in 2023 with an actual Doctor, an Idiot, and a Teacher, all perform with a new simple rule:
Each performance must ... find out!
Come laugh with us and be delighted by international award winning balloon artists from England, the United States, and Canada. This variety show is designed for anyone young at heart.
"… you never know what trick Drew will be pulling out of his sleeve next, but it always delivers with a touch of magic."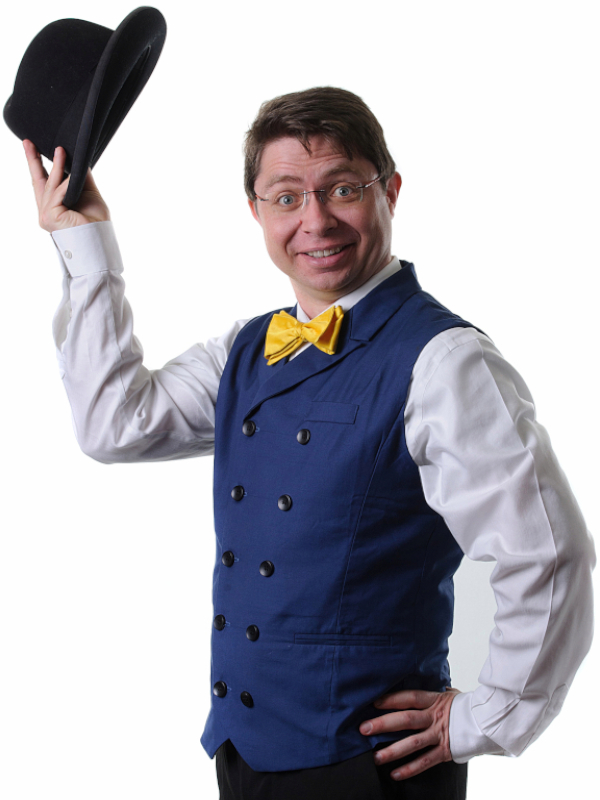 Drew Ripley, Canada
Producer, Performer
Creator of creatures, master of making, Drew is a happy inventor often up late at night, just to make a performance prop that will make the world a little happier. Using a balloon's ability to stir the emotions, the creation of this show was a natural evolution for Drew. His silly stunts sprinkled with a touch of whimsy, create memorable events for audiences young and old.
Andrea Noel, USA
Host, Performer
Andrea is a performance artist who loves to tell stories using balloons. Starting 24 years ago she has traveled the world bringing her art to five continents.  Her acts have been hailed as innovative, sentimental, hilarious, surprising, and wildly creative. Her favorite thing to twist from balloons is whatever will make you smile, and she is still amazed by the joy a simple balloon animal can bring to almost anyone.
Danny Schlesinger, UK
Director, Host, Performer
Danny has been making children and their families laugh for over 20 years. Danny has created, produced and performed in four touring solo theatre balloon shows and was also awarded "International Twister of the year" an Award for excellence in the art of innovative balloon entertainment. Danny has directed performers from all around the world, providing one on one  specialized coaching.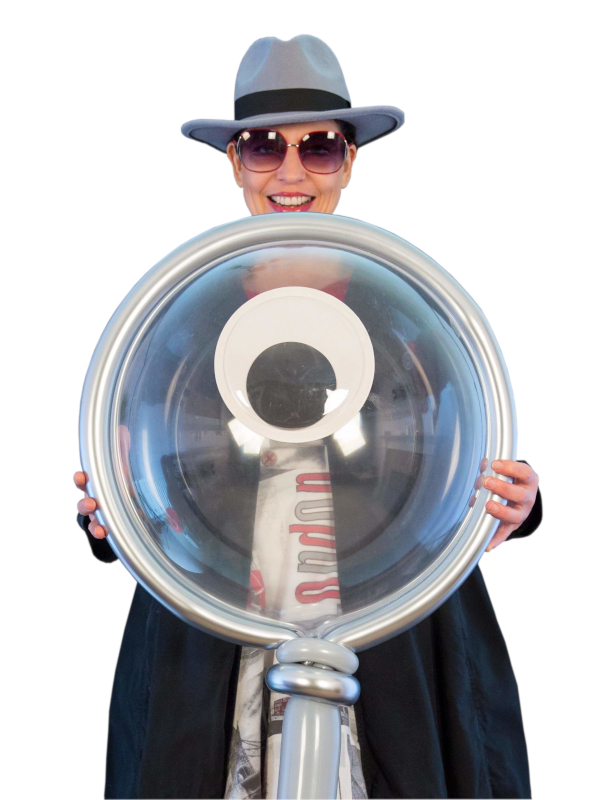 Olivia Post, UK
Performer
Trained at the Oxford School Of Drama in the Uk, Olivia is a diverse performer and writer, appearing in theatre NS television. She has toured extensively across the UK and Europe. Olivia performs as a solo entertainer and also as one half of the magic/comic double act, Wattle and Daub. Olivia loves to make believe creating stories using balloons as her only props.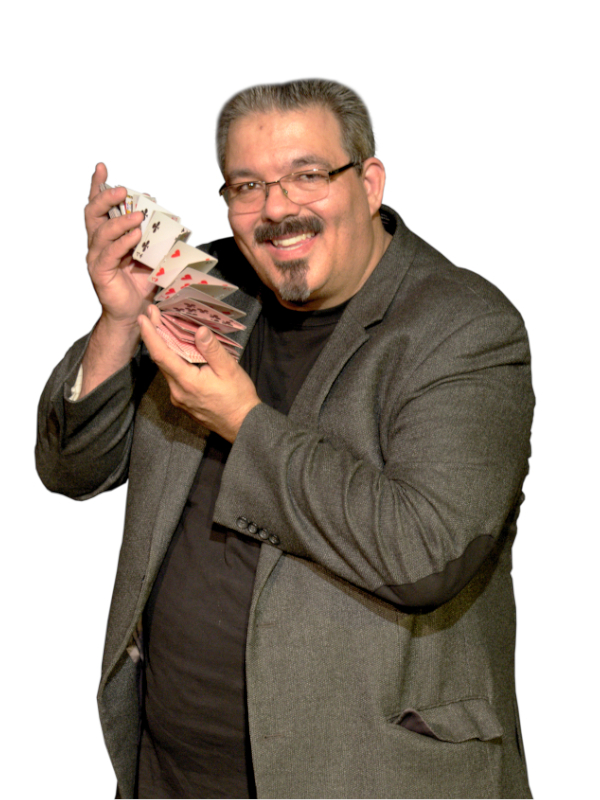 Deedge Carroll, Canada
Performer
What does fun acting, good comedy, crazy stunts and amazing magic all have in common?  This guy right here, D.J. Carroll directs theatre and teaches acting, magic and juggling classes and performing in festivals for over 30 years. Remember love may make the world go around, but it sure helps to know three really good card tricks!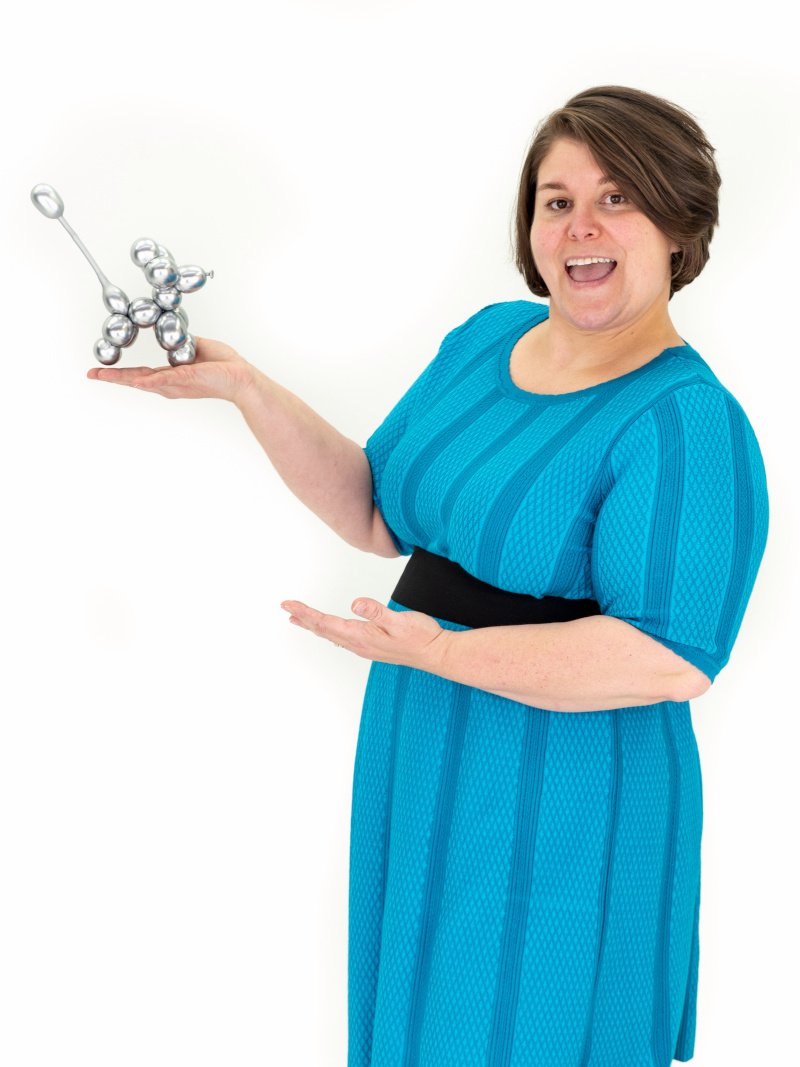 Lisa Mcintire, USA
Performer
World traveler, convention addict, coffee enthusiast, Lisa McIntire spent most of her life as an artsy-fartsy, stay-at-home mom and wife to a submariner in the US Navy. It's now her husband's turn to stay home with the kids while she galivants around the world chasing her next balloon adventure. Stumbling upon balloons, she manipulates tubes of latex into much more than a simple dog or sword.
"
Drew Ripley as an entertainer is top notch. We always invite him to our annual Hohner Avenue Porch Party, and he does something different to keep the neighbourhood kids in awe year after year.
"
Performer Experience
Individual cast member experience tallied up
Balloons accidentally popped
All balloons will be returned to Drew's studio for continued composting experiments.
All carbon emissions created from this project will be tracked and offset.
Last Time the evening shows sold out!
Next Time a New Large Location! 
Contact now to hire the show!